A quadruple-whammy of not-awesome trade-related comments today spoiled the party…
0602ET *TRUMP TO RESTORE TARIFF ON STEEL SHIPPED FROM BRAZIL, ARGENTINA
1035ET *TRUMP WILL INCREASE TARIFFS IF NO CHINA DEAL, ROSS TELLS FOX
1200ET *TRUMP AIDE SAYS IT'S UP TO CHINA IF DEAL WILL BE MADE THIS YR
1230ET *CHINA TO RELEASE 'UNRELIABLE ENTITY LIST': GLOBAL TIMES
And then US Macro data poured cold water on China and EU economic hope as construction spending plunged and manufacturing ISM disappointed significantly.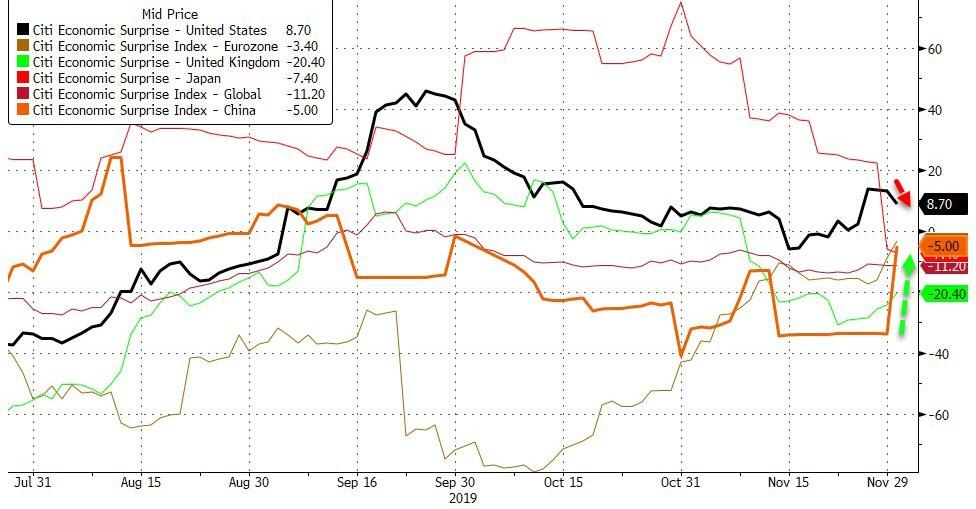 But that 'surprising' surge in a government-provided survey of manufacturers in China was offered up as evidence that (despite US weakness) everything will be ok and the trough is in…
Chinese stocks clung to very modest gains overnight (trade headlines hit after the China close)…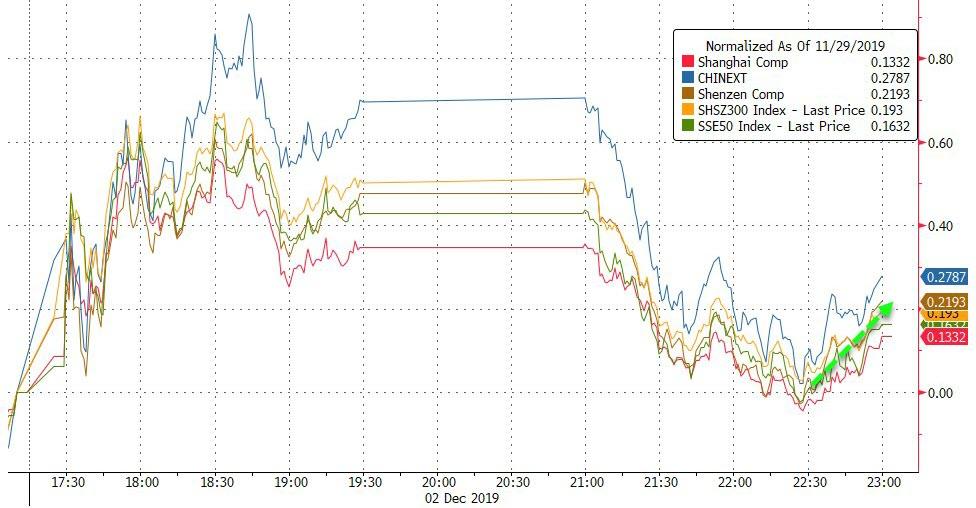 European stocks were hammered on trade turmoil (despite PMIs beating expectations)…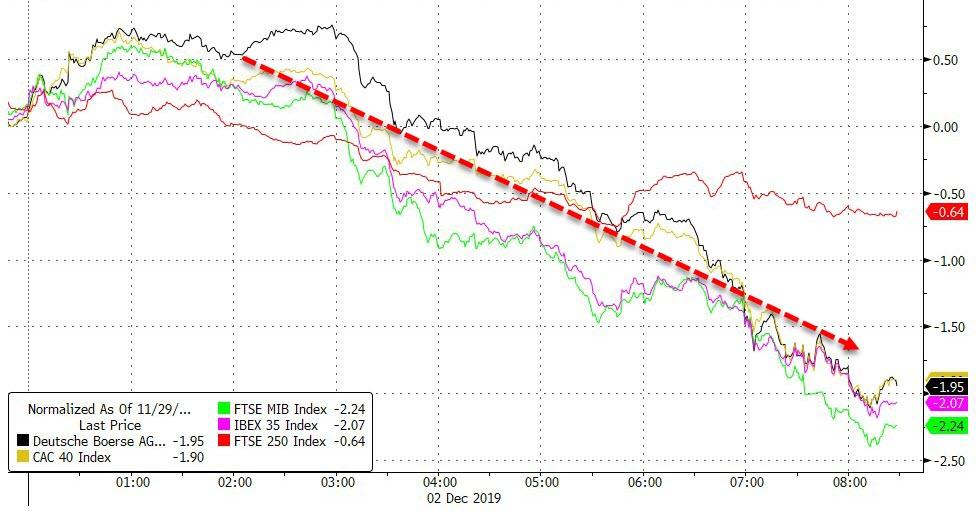 And European bonds were also down (in price) along with stocks (10Y Bunds +8bps)…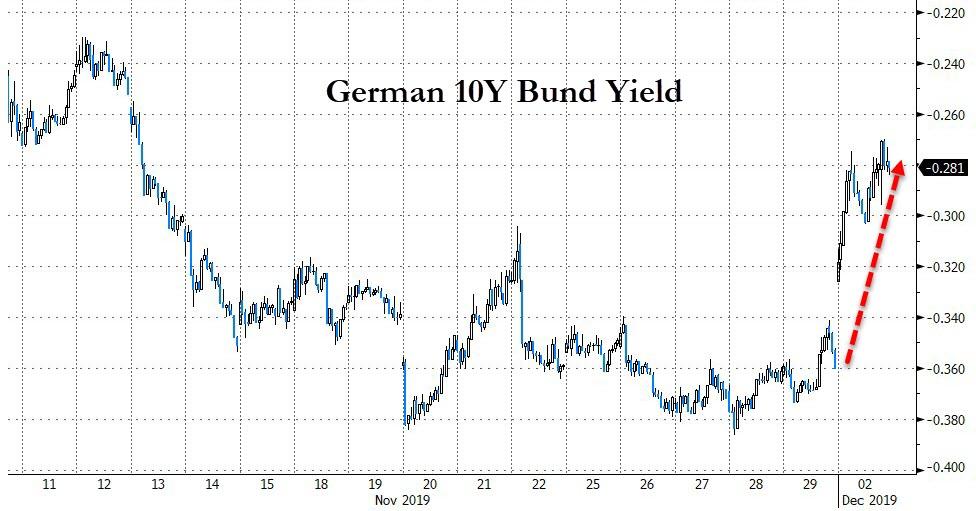 US equities suffered their biggest daily drop in 6 weeks…Dow futures were down over 400 points from the overnight highs…Momo was dumped at the open but the trend in value/momo reversed around the European close…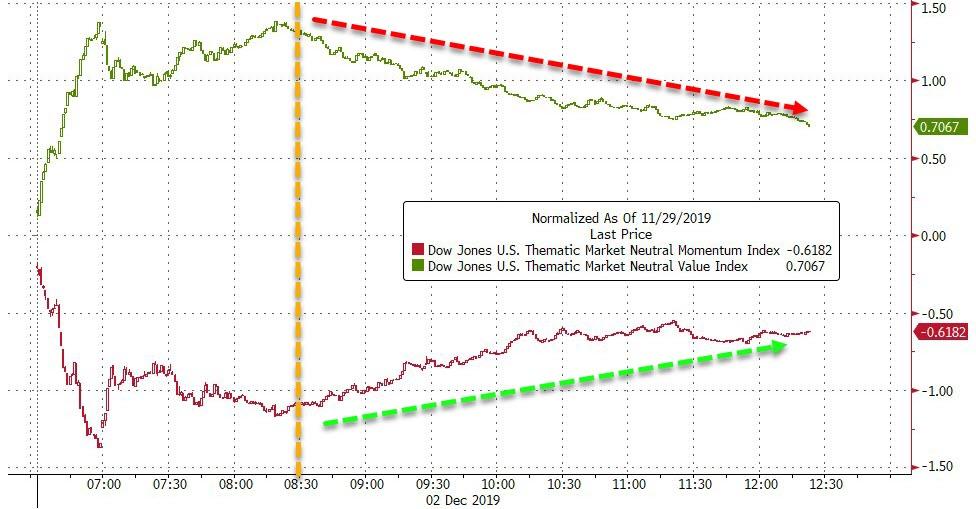 VIX spiked above 15 intraday but once again vol-sellers returned after Europe's close…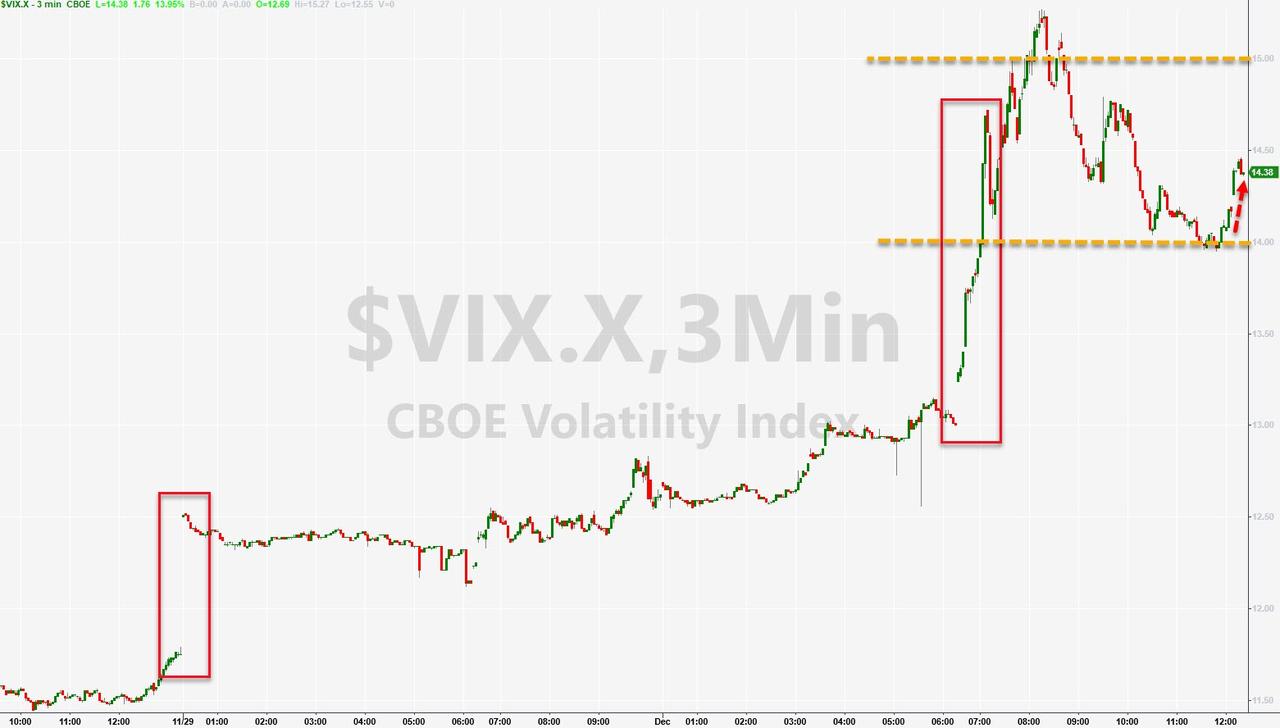 Credit was smashed today (after last week's insane surge)…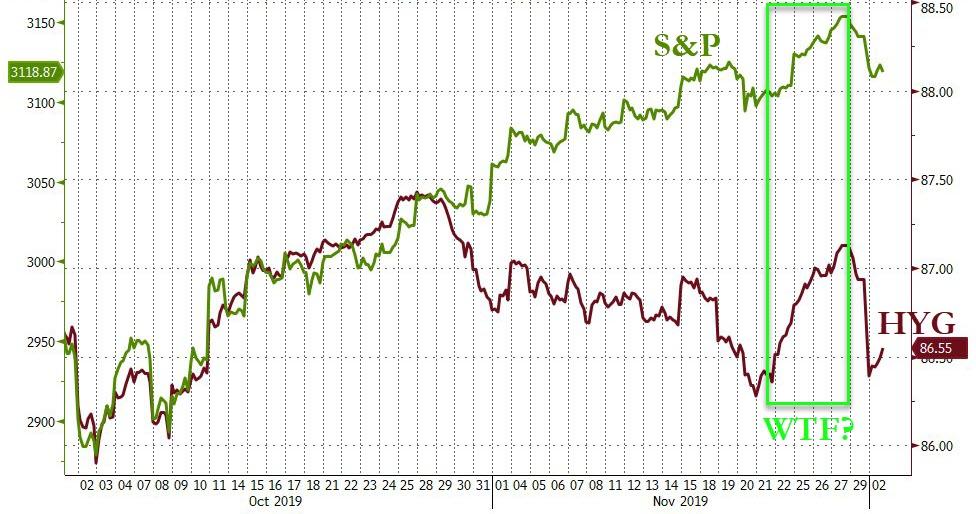 Treasury yields surged on the day, led by the long-end (2Y was marginally lower in yield)…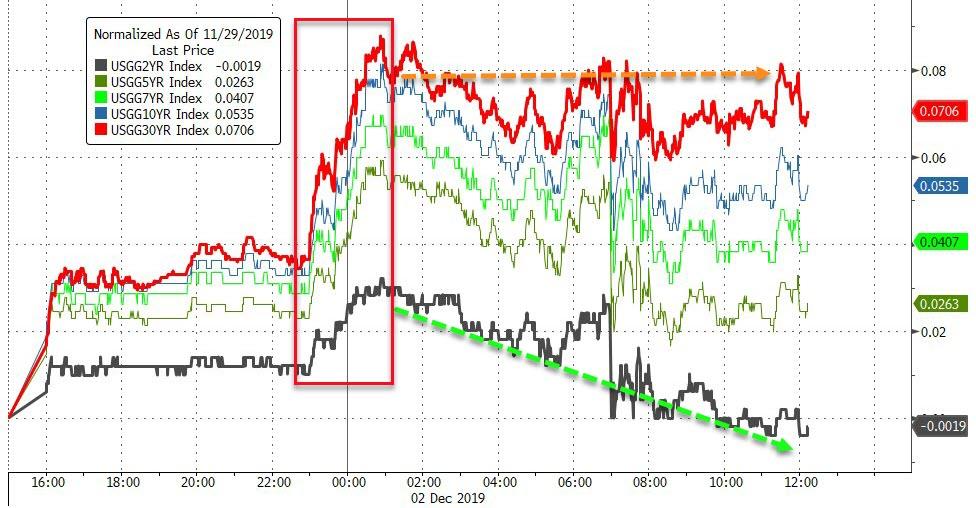 Most notably, the ultra-bond futures collapsed overnight (hitting a 3-point limit circuit breaker)…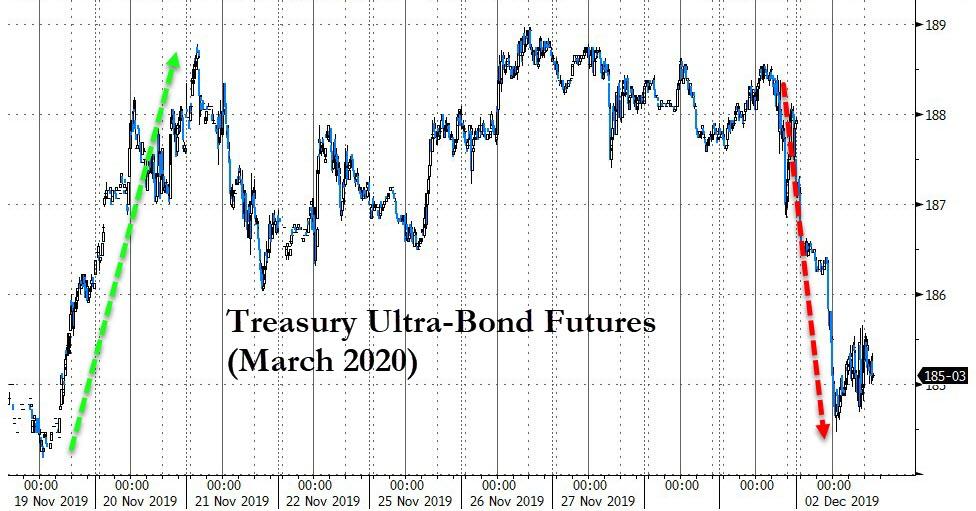 And today saw a major steepening of the yield curve… (the yield curve move has the smell of rate-locks given the underlying macro data, but we will have to wait and see what the calendar looks like – high-grade dealers expect this week to bring $15b-$20b in supply. This is likely to be December's busiest week, with just about $25b for the full-month in store, according to estimates — that's $8b more than last year and in line with the $23b that priced in December 2017)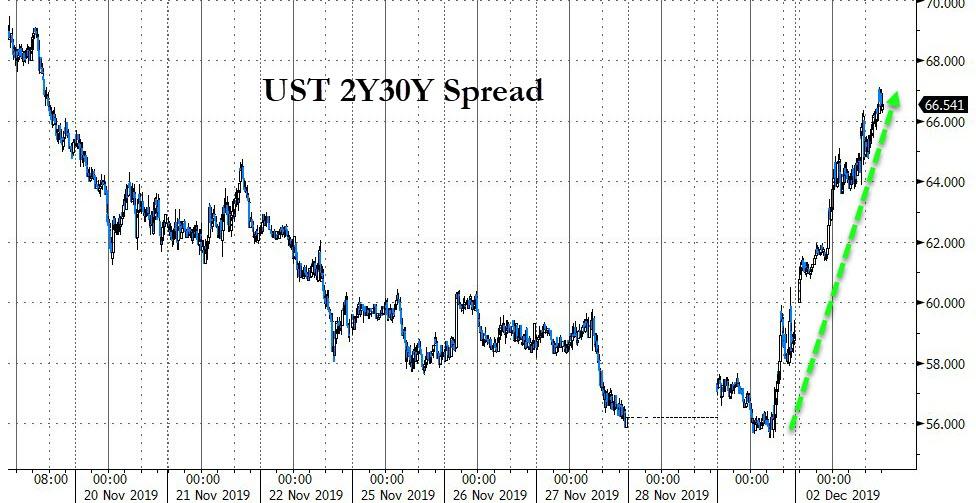 The dollar was dumped today (biggest daily drop in 6 weeks)…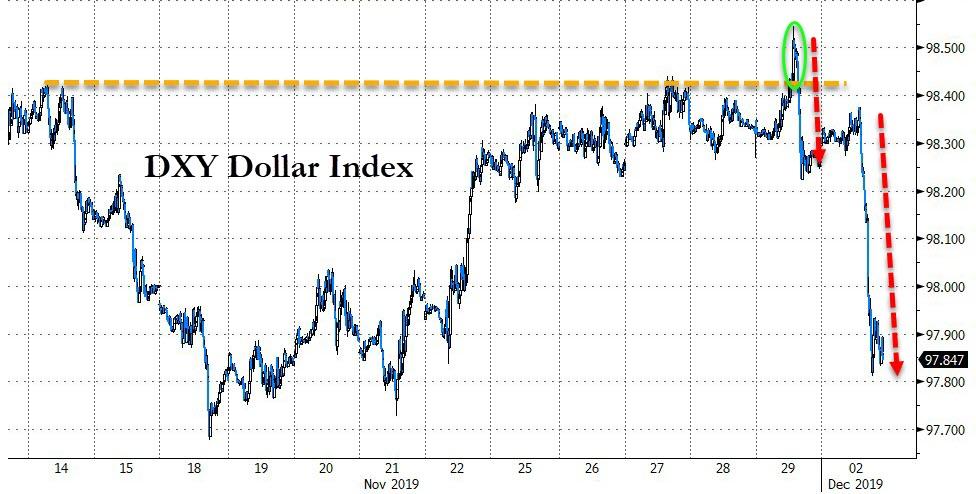 …breaking down through its 50- and 100-day moving-averages…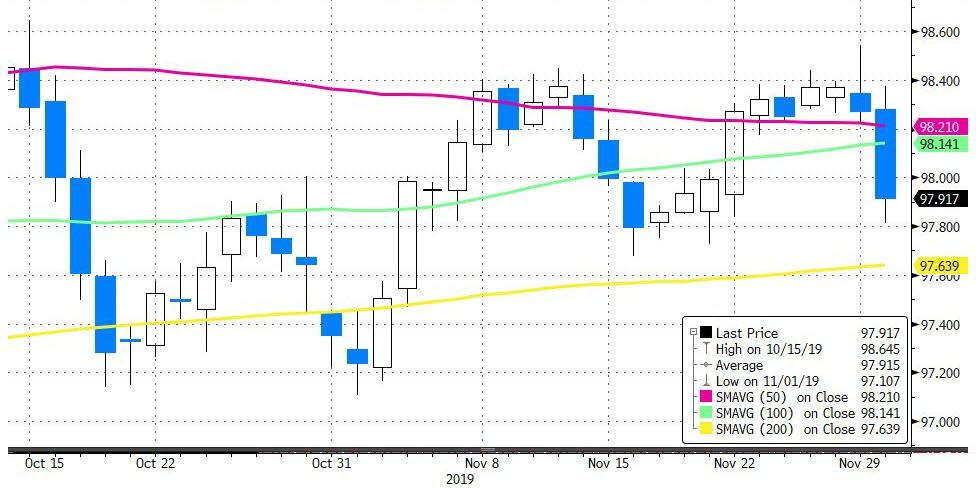 Yuan also lost ground as trade-deal hope faded…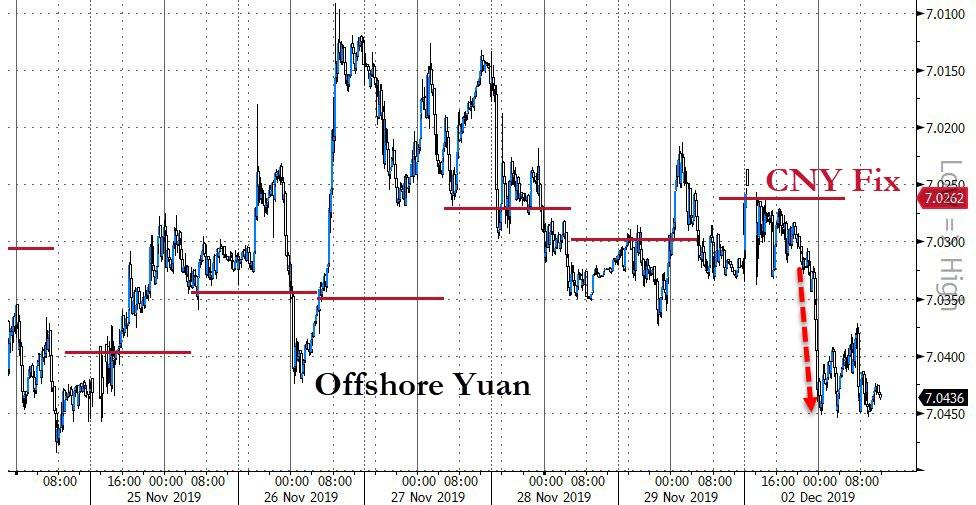 Bitcoin has been unable to get back above $7400…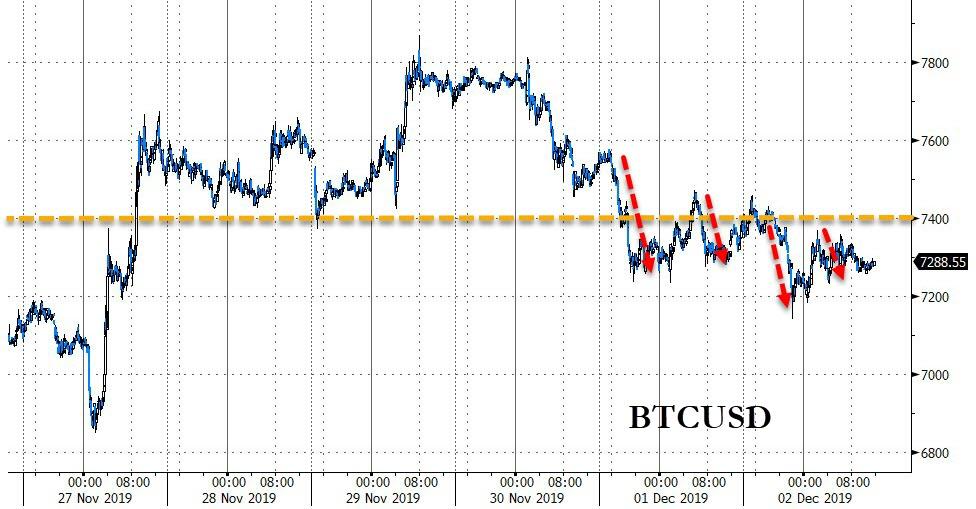 Gold, Copper, and Silver ended the day lower (despite a tumbling dollar) but oil popped on Saudi calls for more production cuts/extensions at OPEC (as its Aramco IPO looms)…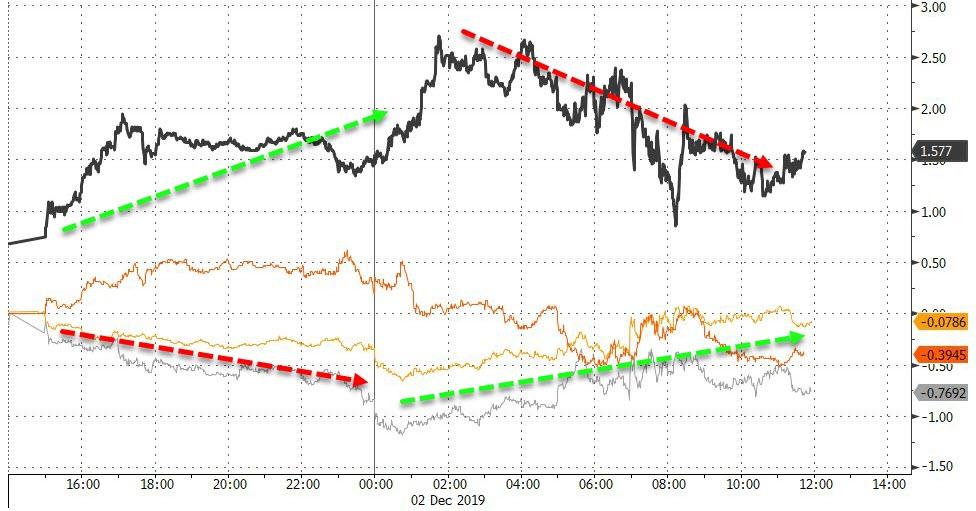 But, with regard to oil, it is still a lot lower than before Friday's plunge…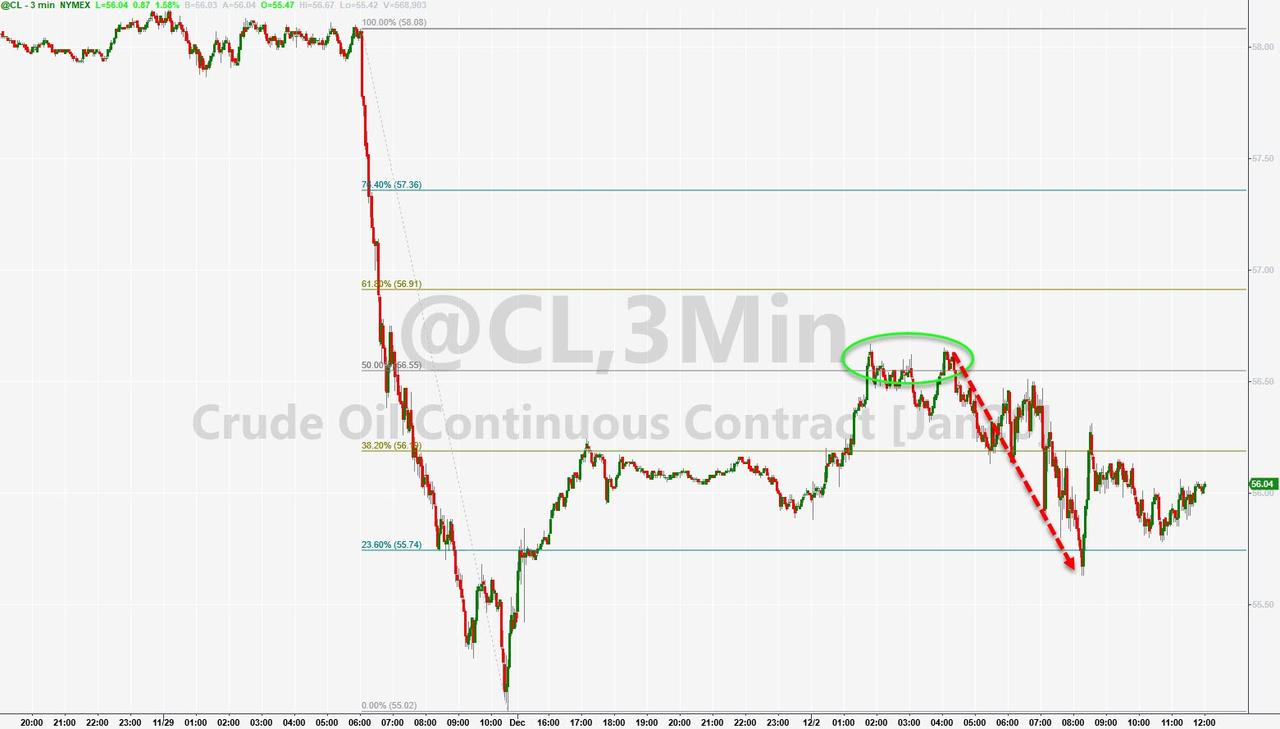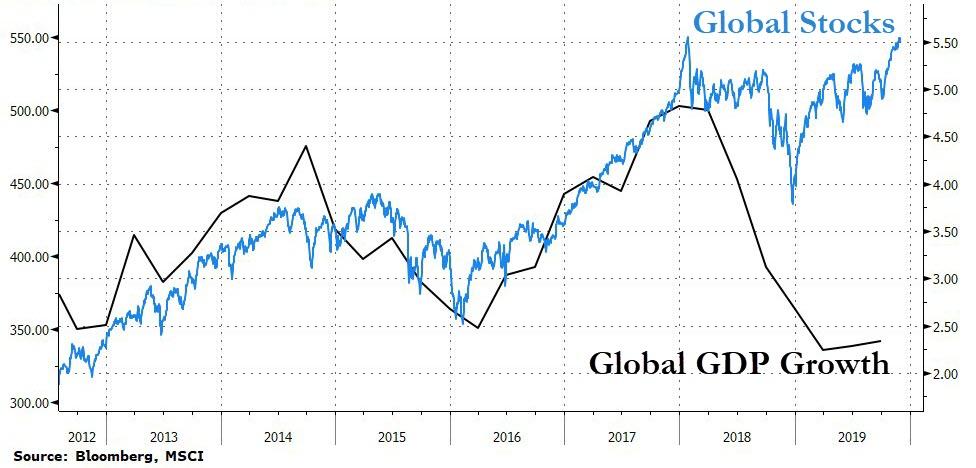 The 2019 FOMO rally's resilience has taken it far enough in the face of a cloudy forecast. Any declines from here could get very steep indeed.And then there's this…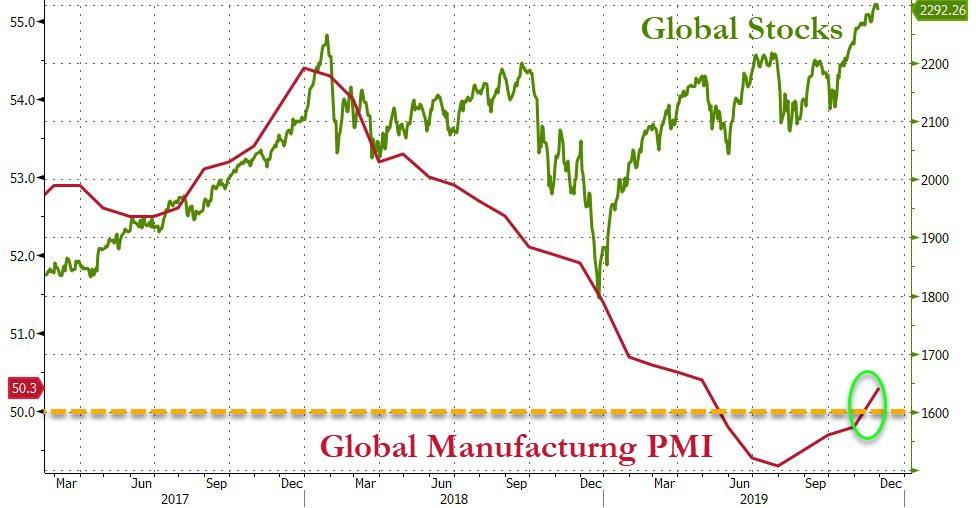 And the US is just as bad (if not worse)…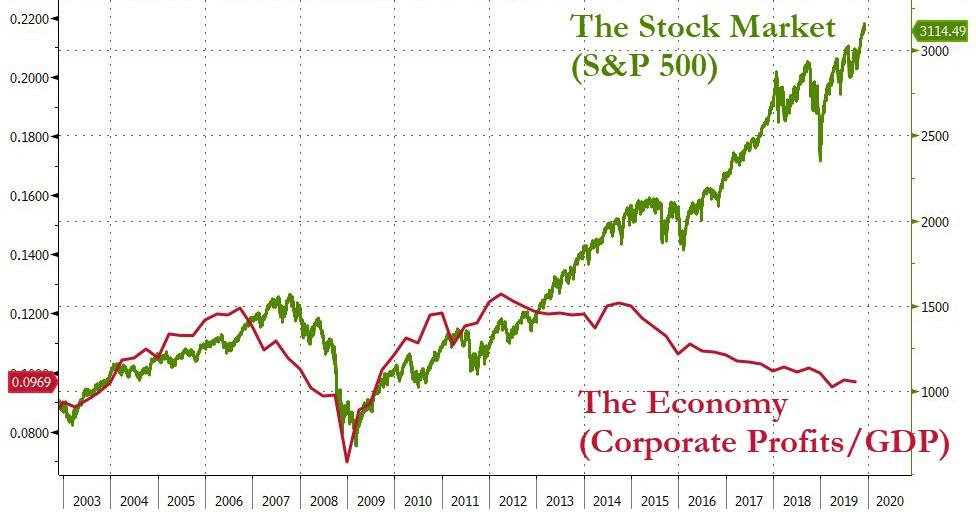 And this…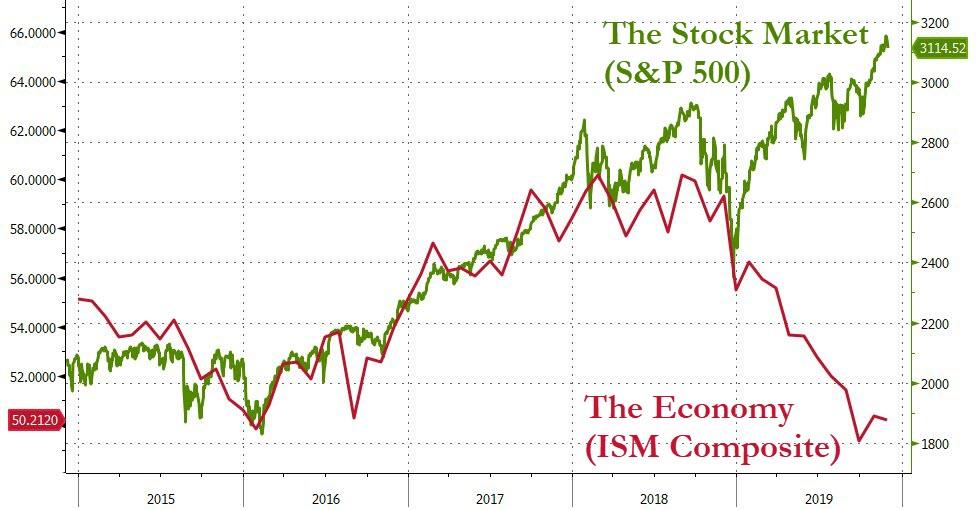 Over 33 years of experience within the investment industry as a Licensed Insurance Agent, Securities Broker, Financial Adviser, and Registered Investment Adviser.